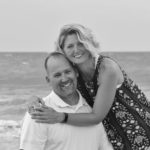 Dale Davis is a retired U.S. Army officer and Jacob's dad. He currently develops curriculum for the Reserve Officers' Training Corps (ROTC) program utilized in colleges and universities across the United States. Dale graduated from Murray State University with a Bachelors in History in 1990 and from the Command and General Staff College with a Master in Military Arts and Science in 2004. He resides in Crestwood, Kentucky.
Dawn Davis married Dale Davis in June, 1991, beginning her career as a military spouse. She was blessed to be a "stay at home mom" to her three children: Stephanie, Nathan, and Jacob. Dawn and her family had the opportunity to live in many communities throughout the United States and Germany, where she served in a variety of volunteer and board positions, supporting local military families. She also worked as a fitness instructor and personal trainer, encouraging and supporting others to reach their personal best.
After her husband retired from the military in 2011, Dawn began working as an aide in a Special Education classroom at Kenwood Station Elementary School in Crestwood, KY. She also enrolled in nursing school at Spalding University, raduating with her BSN in June, 2015. She currently works at Norton Children's Hospital since July, 2015.
Dawn loves to walk, ride her bike, and garden in the summer sun. She started the foundation to provide opportunities for kids to achieve their best by pursuing their love of music.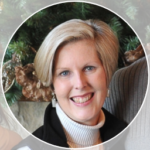 Marsha Webb is the director of orchestras at Crosby Middle School in Louisville, KY.
She earned her bachelor's and master's degrees from Eastern Kentucky University and her Rank I in educational leadership from Indiana University Southeast. During her 29 years of teaching, she has taught in both Fayette and Jefferson Counties and has served in a number of capacities, including coordinator for the JCPS All-County Orchestras, orchestra chair for District 12 of the Kentucky Music Educator's Association (KMEA), resource teacher for the Kentucky Internship Program, Every1Reads Book Buddy coordinator, and coordinator for the placement of student teachers and observers at Crosby Middle School. She has had the honor of receiving several awards, including being named the 2007 Kentucky American String Teacher's Association String Teacher of the Year and being twice awarded the KMEA District 12 Middle School Teacher of the Year. Over the past 19 years, her students have consistently earned distinguished ratings at the KMEA Orchestra Festivals.
In addition to teaching strings, Marsha also enjoys performing as a singer. She has been a member of the Stephen Foster Story in Bardstown, KY, the Lexington Singers, the Louisville Bach Society, and the Louisville Vocal Project. She has served as an alto soloist at Calvary Episcopal Church and currently serves as a soloist and choir member at St. James Episcopal Church in Pewee Valley. While Marsha is passionate about music, her greatest loves are her two daughters, McKenna and Haley.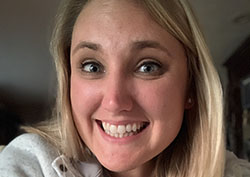 Stephanie Redden is an Exceptional Children Services (ECS) teacher at Graves County High School in Mayfield, KY. She graduated from Lindsey Wilson College with her Bachelors of Arts in Elementary Education in May, 2015 and finished her Masters of Arts in Special Education through Campbellsville University in October, 2017.
Stephanie resides in Mayfield, KY with her husband, Jeffrey, and fur babies, Zeus and Zander. She loves to swim, ride her bike, read books, practice piano, craft, and spend time with family and friends. After Jacob's death, Stephanie was inspired to take piano lessons. She is one of the many people Jacob influenced to play and love music.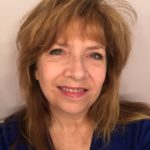 Rebecca Clark has been performing music on stage for as long as she can remember. She began playing the piano shortly after her third birthday; singing followed soon thereafter. After graduating as a piano major / voice minor with a  BSE in Music Education from Hannibal-LaGrange University in Hannibal, MO, she moved to Louisville, KY where she currently resides. In addition to a busy performance schedule, she has also taught voice and piano privately for the past 23 years. Rebecca had the great privilege of being Jacob's piano instructor at Oldham County Schools Arts Center in Crestwood, KY.
Rebecca is a worship leader, songwriter, has performed in musical theatre, and has coached numerous contestants in the Miss Kentucky Scholarship Pageant. An avid sports enthusiast, Rebecca loves all things Cardinal, both St. Louis and Louisville. She is also crazy about pandas.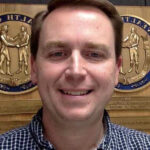 Ryan McAllister is currently the Director of Bands at South Oldham High School in Crestwood, KY, a position he has held since 1999. During his time at South Oldham, the Concert and Marching Bands have earned many distinguished ratings and awards, including being selected as a finalist in the 2009, 2010, and 2013 KMEA State Marching Band Championships. His bands have also been named Grand Champion of the 2004 Midstates Class AA Band Championships, Reserve Grand Champion of the 2010 Midstates Class AAA Band Championships, and Grand Champion of the 2013 Midstates Class AAA Band Championships.
Prior to South Oldham, Ryan taught middle and high school band in the Russellville Independent School District in Russellville, KY. Mr. McAllister was named the 2011- 2012 KMEA 5 th District High School Teacher of the Year and the 2013 South Oldham High School Teacher of the Year. He received his Bachelor of Music Education from the University of Kentucky (1998) and Master of Music Education from the University of Louisville (2005). He currently resides in Crestwood with his wife, Jennifer, and two children, Logan and Audrey.